In an attempt to make Ukrainian cops more appealing to European eyes, several Ukrainian cities including Kiev introduced new uniform for newly created police patrolmen. Police patrolmen began their work yesterday – July 5, 2015. However, as it turns out cute faces and nice uniform do not substitute training and experience. During first night of service new police patrolmen and patrolwomen managed to lose two guns. In one case gun was taken by force from a patrolwoman. In another case patrolman lost his gun during pursuit.
During first night of service new patrolmen registered 15 car accidents; however, not being able to document and file incidents new police patrolmen called regular militia squad to help them.
On the same night people four times dialed 102 (equivalent of 911) to complain about police car rushing in oncoming traffic lane on Dazhana avenue.
In other incident patrolmen responded to a domestic violence call on Obolon st. Drunk husband hit his wife. Patrolmen could not get situation under control and called SWAT team. One minute later husband said he is going to sleep and wife said she did not call police.
On the same night four new police patrol cars have been damaged. Two cars have minor damages and two cars have extensive damage. – reports 'Tema' news media outlet.
New Ukrainian police patrolmen: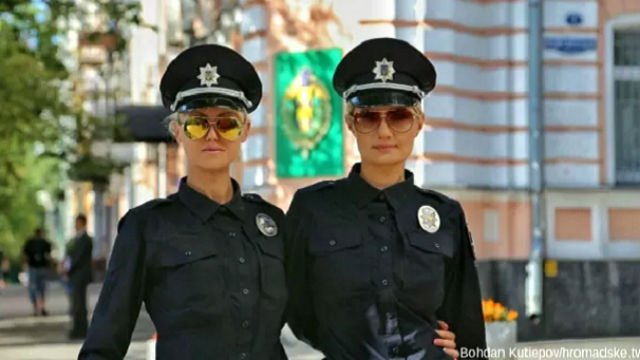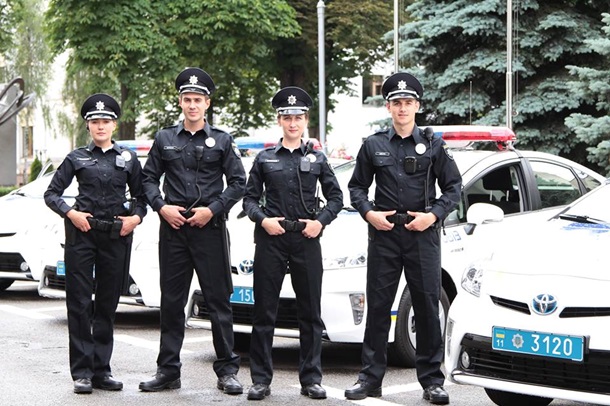 Sorry, I couldn't help myself and noticed few similarities here: